After being in private beta for a while, we finally launched FoxyTunes Planet – check it out!
I'm really excited to see all the great feedback we are getting from the community – on people's blogs, in their comments, forum posts and emails to us. Also, the Planet has already been reviewed by popular blogs such as Mashable and Lifehacker.
I must say that creating something that is loved and appreciated by so many people is truly amazing, and this along is enough to keep us working those long long hours on FoxyTunes!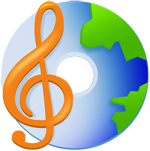 We have a huge list of cool things we're planning for FoxyTunes soon – the browser extension, FoxyTunes Planet site and the integration of the two. So, stay tuned – more exciting stuff ahead!