I missed the Future of Web Apps conference this year – looks like it was a great event.
The good news is that the conference presentations are now available online – along with mp3 files of each presentation. You can read and hear some great presentations by Mike Arrington (Techcrunch), Matthew Ogle, Anil Bawa Cavia (Last.fm), Kevin Rose (Digg), Tara Hunt (Citizen Agency) and others.
The FoxyTunes "Web Media" feature came in handy here – after opening a presentation PDF, I right-clicked on the page and under the "Web Media" sub-menu were all the presentation mp3s found on that page, which allowed me to quickly send any one of them (or all of them) to my iTunes.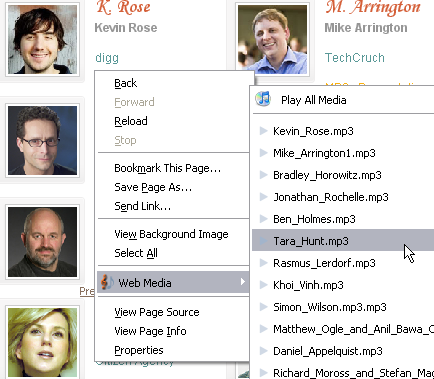 via Go2web2